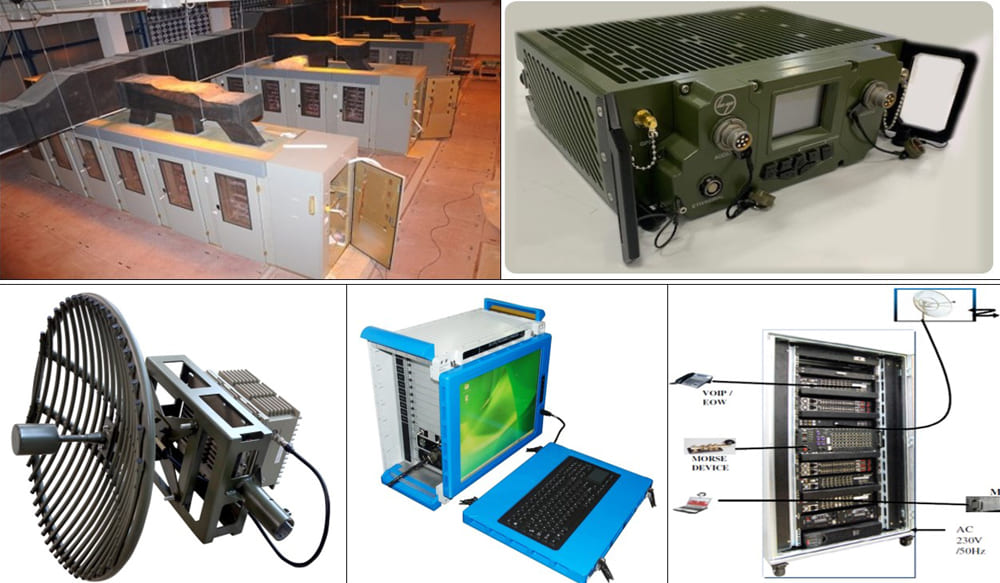 Radio Communication
L&T Smart World is committed to delivering some of the finest indigenously designed Radios with various features such as seamless communication, VoIP, Video Conferencing and Web Hosting capabilities like no other.
Our High Capacity Radio Relay (HCRR) is a fifth generation state-of-the-art ECCM High Capacity (HC) mode and Line of Sight (LOS) broadband radio system that is designed to meet the present and future tactical communication requirements seamlessly. It is offered as a Point-to-Point and a Point-to-Multi Point Radio Relay with an embedded electronic rotator/tilter for rapid field deployment.
Our Software Defined Radio (SDR) is designed to incorporate multi-data handling capability across wireless networks that is equipped with remarkably high architectural efficiency, modularity and adaptability that makes it extremely reliable. It also supports both standard and non-standard waveforms. We also specialize in designing High Frequency (HF) Radios for direct, long distance communications. Our expertise in setting up Very Low Frequency (VLF) transmitter is one of the finest in the world.