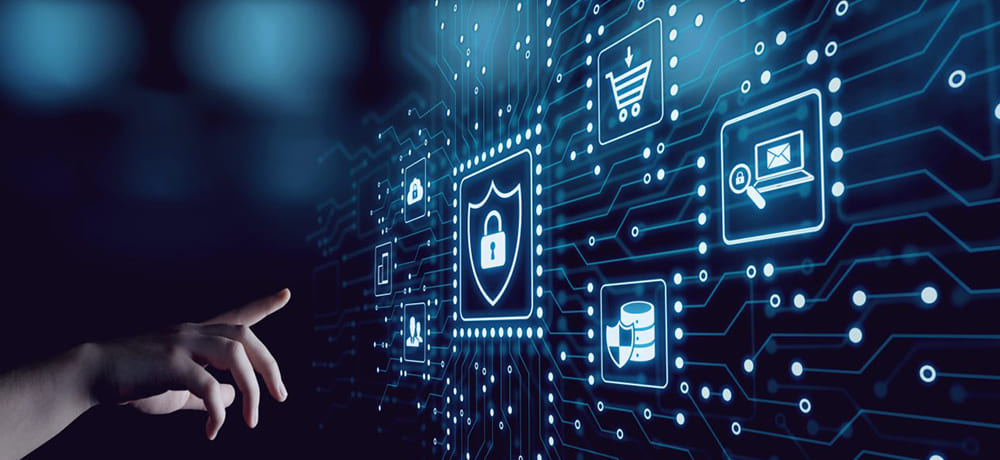 Cyber Security
The threat landscape is changing fast and businesses must prepare for emerging risks. Cybersecurity is not just about managing technology and operational risk, it's also a strategic issue that shapes organisational effectiveness, and its digital transformation journey. Hence striking a balance between investing in the right cybersecurity technology, and weighing the risk exposure that an organisation can afford, is the key.
We bring our broad cybersecurity knowledge, deep industry expertise, and top technology partners, to help clients define a comprehensive cyber strategy, and "de-risk" their digitization efforts by assessment, implementation, and managed security services.
What we do
L&T Smart World offers solutions and supports clients' Cyber Defence strategies in Information Technology (IT) & Operation Technology (IoT/OT). We assess the organization's security posture, develop the roadmap, design, deploy, and manage it throughout its lifecycle. The result is a comprehensive Cyber Defence platform that supports the digital transformation journey, while also enabling growth and innovation.
Cyber Defence
Managed Security and Threat Management
Detect, protect, and respond to Cyber security threats across the business value chain by real-time security event monitoring, deep threat analysis, and contextual alerting from L&T Smart World Cyber Defence Center (CDC) to meet the demands of the aggressive growth plan of the customer.
Advanced Attack and Readiness Operations
Prepare your business against the most advanced cyber adversaries and reduce your exposure to threats targeting applications, hardware (OT/IoT) and enterprise asset.
Threat Intelligence
Advisory intelligence, threat analysis, and research activities to gather intelligence about the potentially threatening events taking place outside the organization's perimeter and provides custom insights in line with the organization's strategic and intelligence requirements.
Vulnerability Management
Assess and manage infrastructure vulnerabilities to minimize the risk exposure with monitoring, brand targeting and distributed denial of service attacks. Uses known hacking methods and vulnerabilities, tests the security of applications and IT systems, and achieves increased levels of security.
Cyber Investigation, Forensics & Response
Facilitate efficient and quick responses to cyberattacks and data breaches to help in mitigating impact on both technical and business fronts and stabilize operations to run the business as usual.
Industrial Security
Cyber Security Assessments
Perform an ICS security maturity assessment against IEC 62443, NCIIPC, NERC CIP and NIST
Cyber Security Roadmap
Develop a strategic roadmap addressing security risks in the ICS/OT environment by positioning you to secure the current as well as long-term business interests amidst an evolving threat and regulatory landscape
Design & Implementation Services
Design and Implement OT security solutions in alignment with the Industrial Automation and Control Systems (IACS) i.e., ISA/IEC 62443 standard
Managed Threat detection and security operations
Analyze security alerts generated by ICS systems, applications, and networks for proactive cybersecurity monitoring, detection, and response.
Platform Security
Cloud Infrastructure and Application Vulnerability Assessment (VAPT)
Assess and manage cloud infrastructure and application vulnerabilities to minimize risk exposure, with proactive detection and remediation using OWASP & SANS best practices
Cloud Security Assessment that includes posture management (CSPM) and workload protection (CWPP) for cloud-native services
Assess security threats in cloud architecture and reduce your multi-cloud attack surface by analysing the cloud-native services and workloads with recommendations commensurate with industry best practices from Cloud Security Alliance, CIS, AWS, Azure, Google
Secure Software Posture Management (SSPM)
Shift left while assessing your software maturity lifecycle by adopting Secure SDLC practices including Agile Application Threat Modelling, DevSecOps, API security, open source software security, and container security.
Why Us?
The power of LT Smart World Cybersecurity People and Technology can turn your digital transformation ambition into reality. Putting humans at the centre and deploying technology at speed form the core of value creation of our secure transformation approach.
A glimpse of the team's credentials:
500+ Man years of Cybersecurity Experience.
40% of the team holds either SANS, CISA, CISM, IEC 62443, or CISSP Certification and 90% of the team have at least one Cybersecurity Certification.
Strong IoT/OT & IT Security Converged Project Execution.