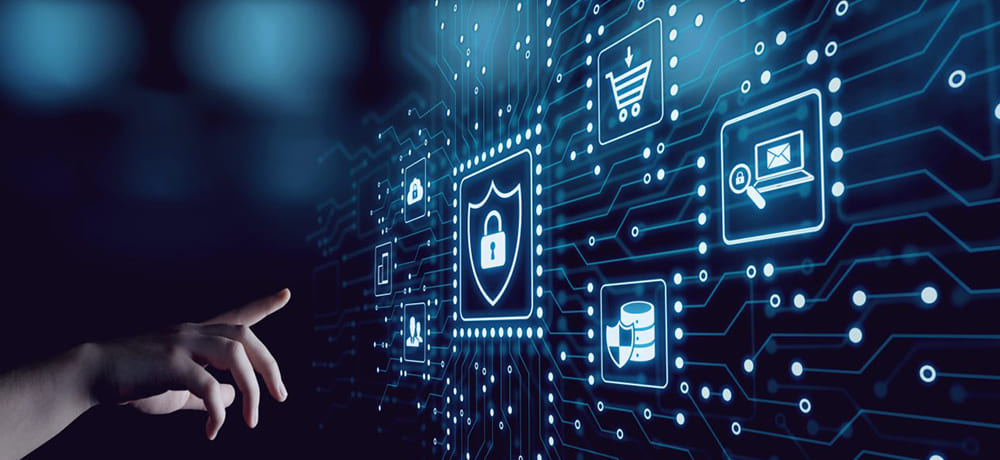 Cyber Security from L&T Smart World
The threat landscape is changing fast and businesses must prepare for emerging risks. Cybersecurity is not just about managing technology and operational risk, it's also a strategic issue that shapes organisational effectiveness, and its digital transformation journey. Hence striking a balance between investing in the right cybersecurity technology, and weighing the risk exposure that an organisation can afford, is the key.
We bring our broad cybersecurity knowledge, deep industry expertise, and top technology partners, to help clients define a comprehensive cyber strategy, and "de-risk" their digitization efforts by assessment, implementation, and managed security services.
What We Offer
L&T Smart World offers solutions and supports clients' Cyber Defence strategies in Information Technology (IT) & Operation Technology (IoT/OT). We assess the organization's security posture, develop the roadmap, design, deploy, and manage it throughout its lifecycle. The result is a comprehensive Cyber Defence platform that supports the digital transformation journey, while also enabling growth and innovation.
Cyber Defence: Managed Security and Threat Management, Advanced Attack and Readiness Operations, Threat Intelligence, Vulnerability Management, Cyber Investigation, Forensics & Response.
Industrial Security: Cyber Security Assessments, Cyber Security Roadmap, Design & Implementation Services, Managed Threat detection and security operations.
Platform Security: Cloud Infrastructure and Application Vulnerability Assessment (VAPT), posture management (CSPM) and workload protection (CWPP) for cloud-native services, Secure Software Posture Management (SSPM).
Why L&T Smart World?
The power of L&T Smart World Cybersecurity People and Technology can turn your digital transformation ambition into reality. Putting humans at the centre and deploying technology at speed form the core of value creation of our secure transformation approach.
A glimpse of the team's credentials.
500+ Man years of Cybersecurity Experience.
40% of the team holds either SANS, CISA, CISM, IEC 62443, or CISSP Certification and 90% of the team have at least one Cybersecurity Certification.
Strong IoT/OT & IT Security Converged Project Execution.
Key Technology Partners